ABOUT
Some years ago I was trying to decide whether to have a third child. I was having trouble figuring out whether a third kid was a good idea, so I turned to the Internet. I Googled "Having three kids" looking for stories or advice, and I didn't find much -- nothing that would give me the slightest clue about what it might be like, or would help me to figure out whether I should give it a shot. Oh well, I thought, might as well go for it. So I did.

Fast forward to shortly after my third baby, Kirby, was born. I'd been writing a column about family life for an online magazine (Literary Mama), and at about six weeks postpartum I wrote my very first column about what it was like to have three kids. With an embarrassing lack of creativity, I called this column "On Having Three Kids."

That's when I started getting the emails.

It turns out that I'm not the only one who, when faced with a potentially life-altering decision, turns to Google. Apparently lots of other moms and dads who are wondering whether to have a third baby -- or who have just found out they're pregnant with it -- decide to Google "Having three kids." But where I found nothing of use, they found my column. (Which may also be nothing of use, actually, but there it was.)

Many of these lovely people sent me emails asking all sorts of questions about what it's like having three kids, and whether they, too, should have a third baby, and did I have any advice on how to manage once they'd done so.

Dozens of emails later, I decided to create a site devoted to the topic of having three kids, a site where I could publish columns about my own experiences, and provide links to relevant articles, and host a discussion forum for swapping advice. I've also posted the results of my survey of 50 mothers of three, who had lots of useful things to say.

These days, the site receives several thousand unique visitors each month, many of whom Googled some variant of "having three kids" and ended up here. (And one person who Googled "Benefits of Benedryl?" -- Answer: there are many, my friend, there are many.) I hope the site is of use to them, and to you.

BIO
Jennifer Eyre White lives with her husband and three kids in Northern California. From 2003 - 2004 she was a humor columnist for Literary Mama (www.literarymama.com) and her work was included in the print anthology, "Literary Mama: Reading for the Maternally Inclined" (Seal Press 2006). Her essays appear in the anthologies Cup of Comfort for Single Mothers (Adams Media, 2008) and Mama, PhD (Rutgers, 2008). She has published personal essays in the East Bay Monthly and the Red Hills Review, and parenting articles in Wondertime magazine. She read her essay "On Having Three Kids" on Stanford's radio station (KZSU) for Mother's Day, which probably increased collegiate contraception use by a really big percentage.

Jennifer has a master's degree in electrical engineering from UCLA. She has published articles in a bunch of engineering trade magazines, including IEEE Spectrum, IEEE Computer, and EE Times. She is the author of a humorous book about napping, The Practical Napper: Tips, Facts, and Quotes for the Avidly Recumbent (McMeel, 2011).

She is represented by Elizabeth Evans of the Jean Naggar Literary Agency, NY NY.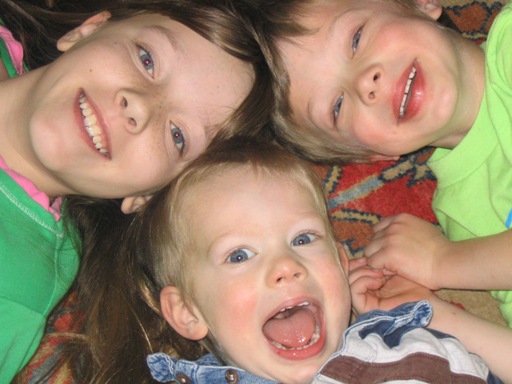 Riley, Ben, and Kirby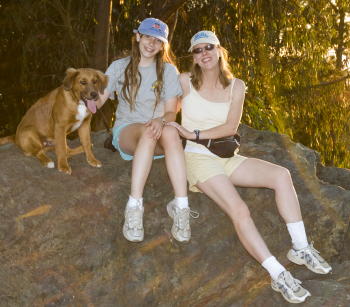 Jennifer, Riley, and puppy Joey

Banner design by Yael Gen.